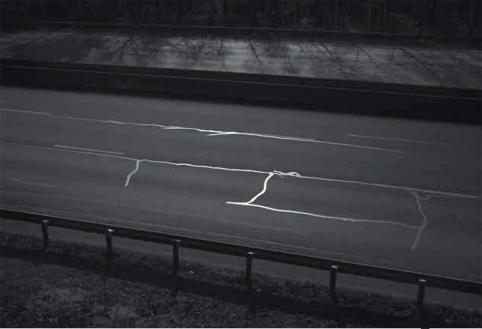 Azimut
A photographic walk
with Collectif Tendance Floue
06.20 ... 09.20.2020
Opening: Friday June 19th at 7pm
with:
Bertrand Meunier, Grégoire Eloy, Gilles Coulon, Meyer, Antoine Bruy, Pascal Aimar, Alain Willaume, Patrick, Tourneboeuf, Mat Jacob, Kourtney Roy, Pascal Dolémieux, Michel Bousquet, Julien Magre, Stéphane Lavoué, Léa, Habourdin, Fred Stucin, Marine Lanier, Clementine Schneidermann, Mouna Saboni, Guillaume Chauvin, Yann Merlin, Gabrielle Duplantier, Olivier Culmann, Bertrand Desprez, Julien Mignot, Thierry Ardouin, Yohanne Lamoulère, Marion Poussier, Denis Bourges, Flore-Aël Surun, Laure Flammarion et Nour Sabagh.
French photography made a break for it in 2017. The emancipated members of the Tendance Floue photography collective got tired of the constraints of commissions, and hankering for their initial idea of independence, they decided to hit the road. The photographers travelled all over France, collectively covering 4,000 km.
This exhibition documents the generous, whimsical walk around France by 32 photographers. It represents the very essence of a collective adventure, full of surprises and the unexpected. This huge photographic fresco follows the route and revisits the work of each photographer giving us a liberated look at France and a glimpse of each photographer's soul.